Tov Implant is an innovative manufacturer of dental implants and prosthetic upscale with a clear objective: design and produce high-level implants with the highest standards of quality and innovation.
Tov implant has developed and manufactured a wide range of products for dental implants and restorative systems.
All products are made with materials of high quality.
Our products have attracted considerable interest for their quality and price.
The combination of extensive knowledge base with the creative genius and an impeccable service have enabled us to develop effective systems of revolutionary implants containing the latest technological innovations and features that deliver superior performance, operation , precision and excellent quality / price ratio.
Tov implant employs a unit of high-end production and a center for research and development with high-tech machines, a rigorous quality control and sterile cleanroom ISO Class 7, the highest level.
Tov implant is based on long experience with a surface edge combined with a special geometry.
The founders have worked for many years in the dental market and have years of commercial and international experience with a clear objective is to design and produce high-level implants that meet the highest standards of quality and innovation.
All our implants are packaged in tubes sterilized in gamma rays.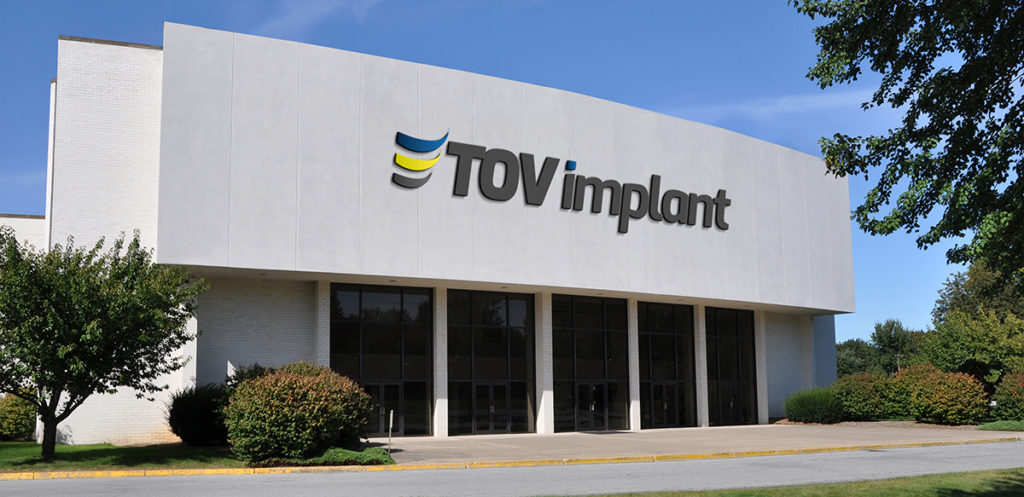 (Visited 181 times, 1 visits today)