Dear practitioner,
We are very happy to communicate on the update of our CE and ISO 13485: 2016 standards.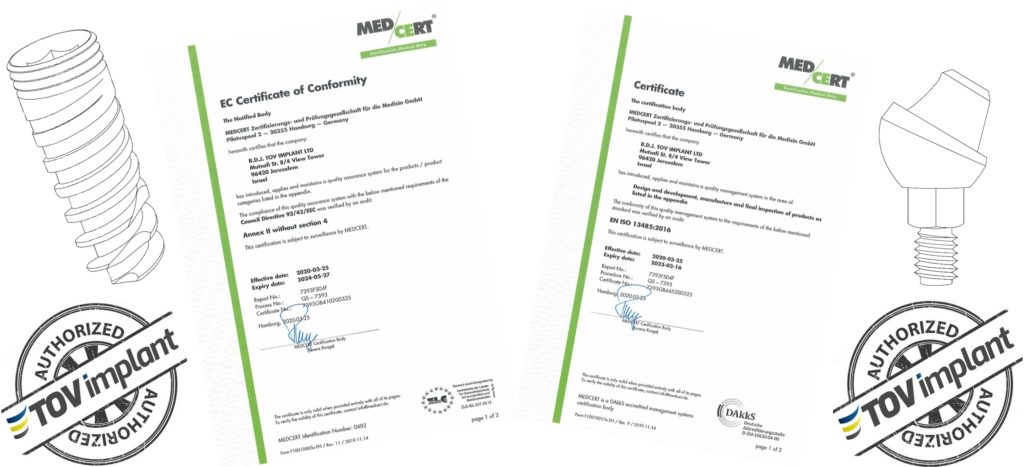 TOV Implant products carry the CE 0482 marking (medical devices, classes IIa and IIb) and our management meets the requirements of ISO 13485: 2016.
TOV Implant is certified and audited by the German notification body MEDCERT (0482). Our policy is among the strictest in terms of quality and traceability.
(Visited 137 times, 1 visits today)