We are thrilled to present an exceptional clinical case conducted by Dr. S. Berg and his team, in collaboration with Mr. Hubert Lafosse from the integrated laboratory Dr. S. Berg. This case demonstrates how TOV Implant is committed to delivering cutting-edge dental solutions for complex situations while ensuring patient satisfaction.
Patient: A 72-year-old non-smoking woman.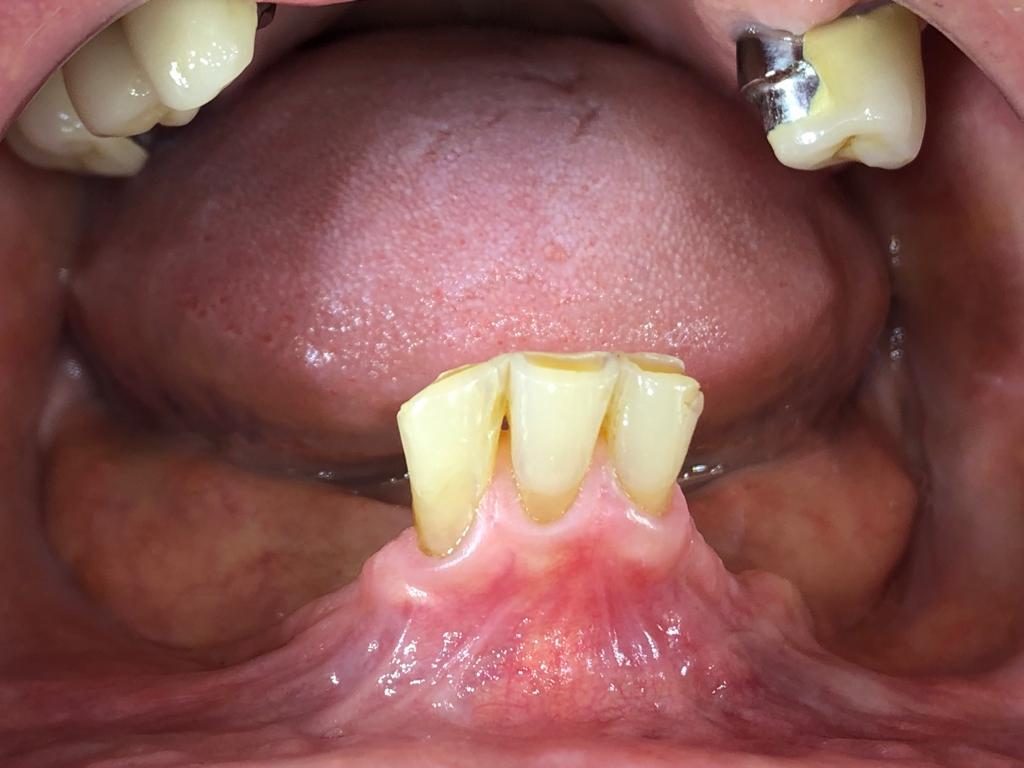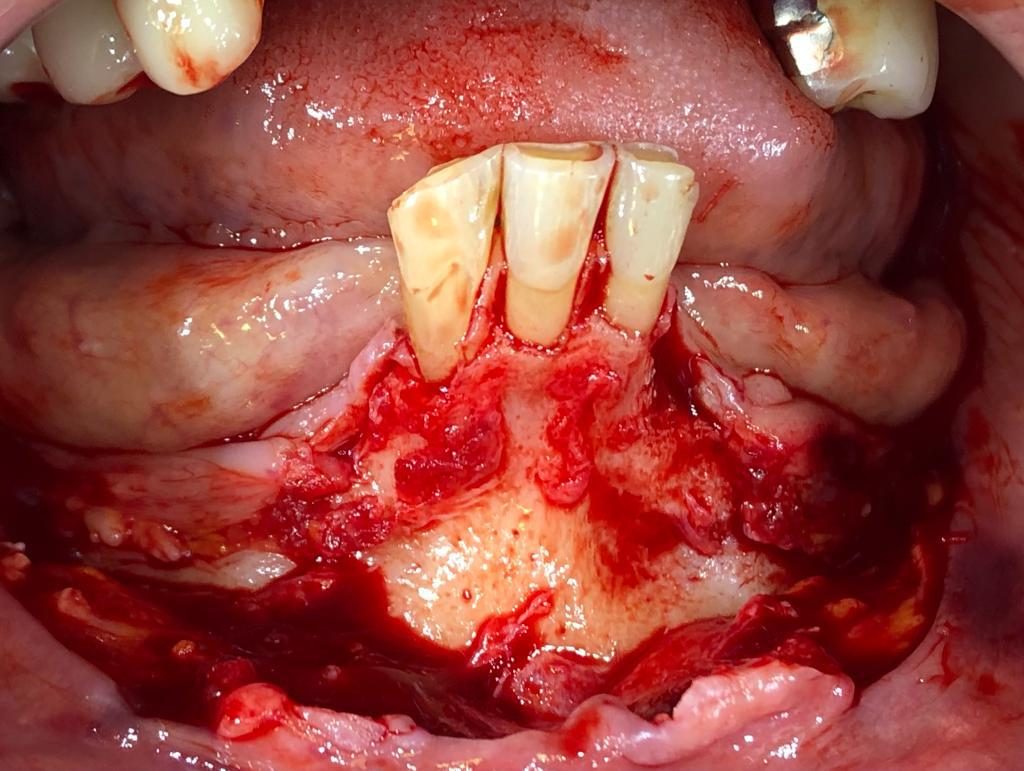 Complex Dental Challenges: Extensive resorption of the jaw ridge presented a considerable challenge. Tolerance for a lower partial was problematic, and the space between the two mental foramens was limited. It was imperative to find a solution that would allow the patient to regain full masticatory function and an aesthetically pleasing smile.
TOV Implant Solutions: Faced with this challenge, Dr. S. Berg's team chose to use TOV implants. Specifically, TOV implants measuring 3.50mm x 13 were selected for their reliability and compatibility. However, it was necessary to correct the alignment of the implants to ensure they were optimally placed.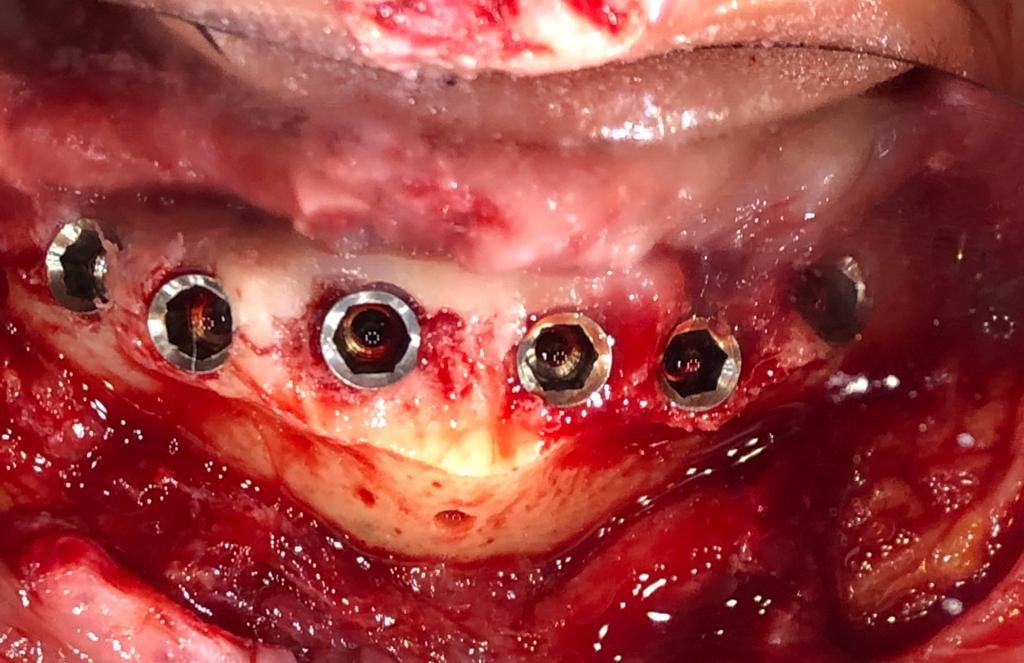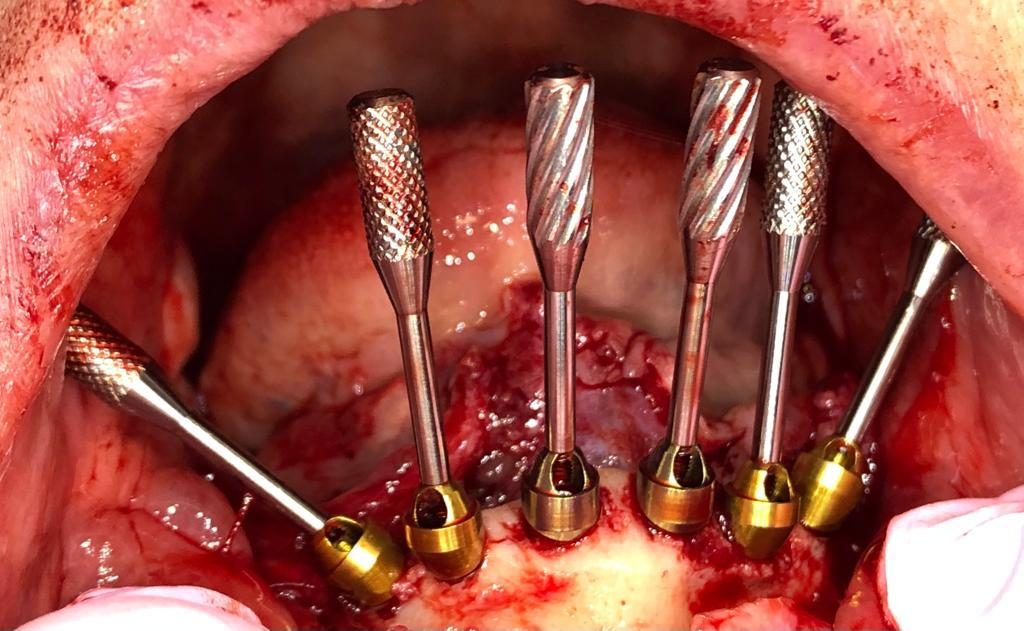 Step 1 – Immediate Transmucosal Screwed Prosthesis: The team worked closely with Mr. Hubert Lafosse from the integrated laboratory Dr. S. Berg to design and manufacture an immediate transmucosal screwed prosthesis. This first step aimed to address the patient's immediate needs, allowing her to quickly regain normal masticatory function.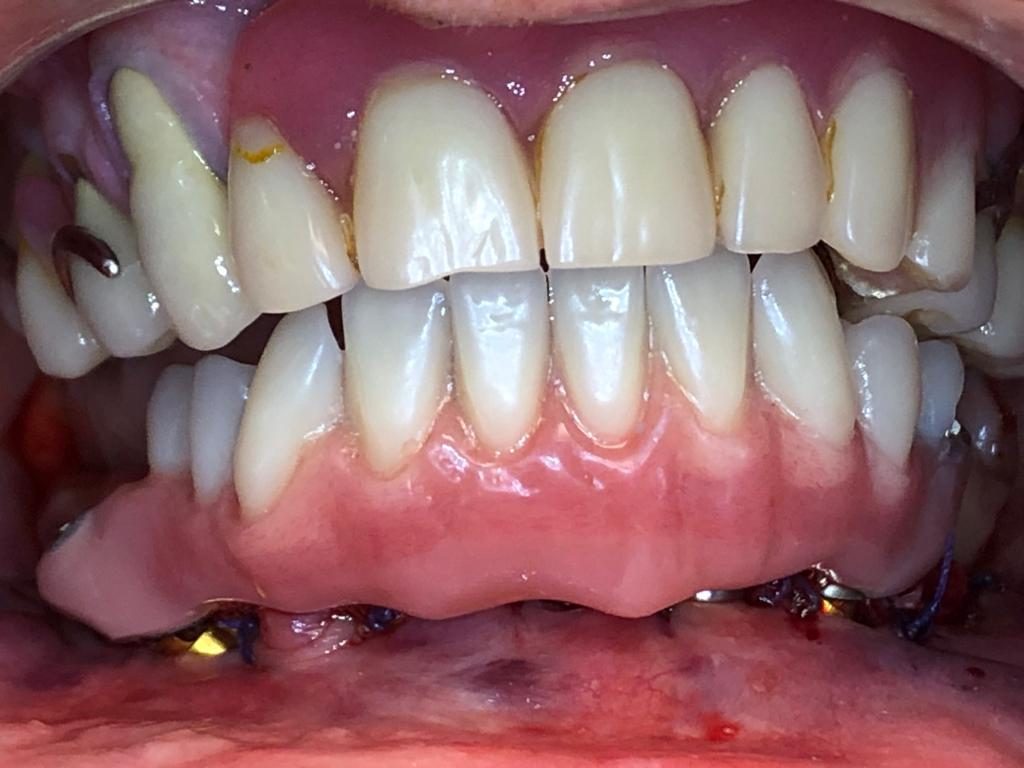 Step 2 – Definitive Rigid Framework: After a 6-month period, a definitive rigid framework was put in place. This was made possible through the use of TAMU TOV, offering a customized solution perfectly tailored to the patient's needs.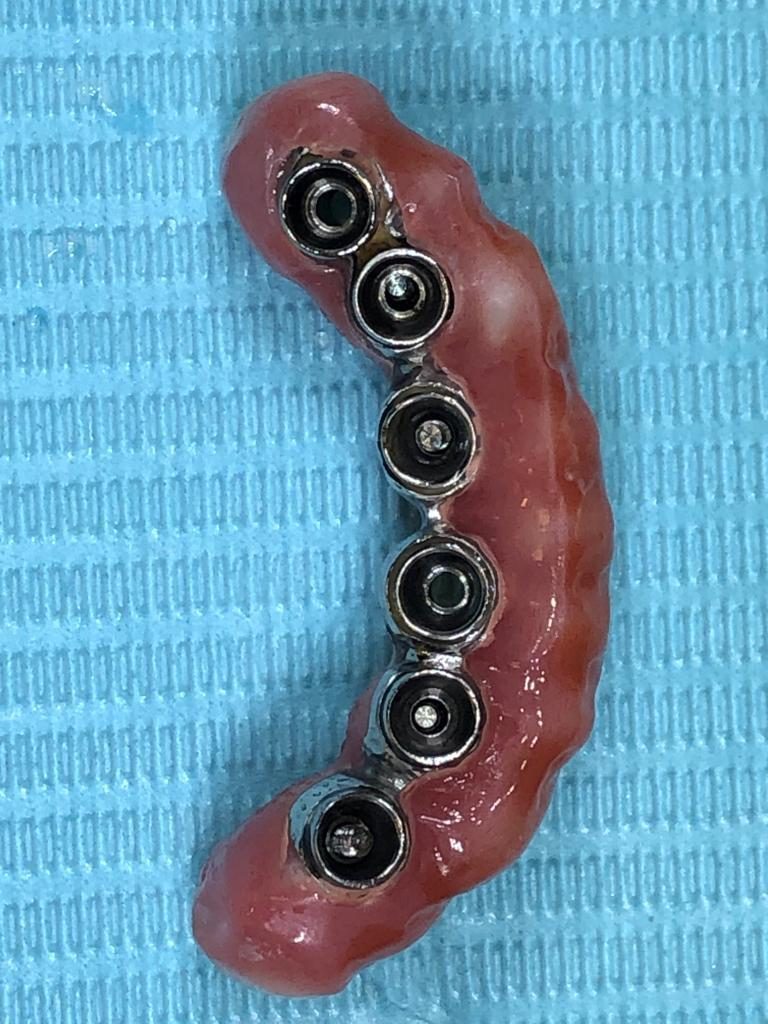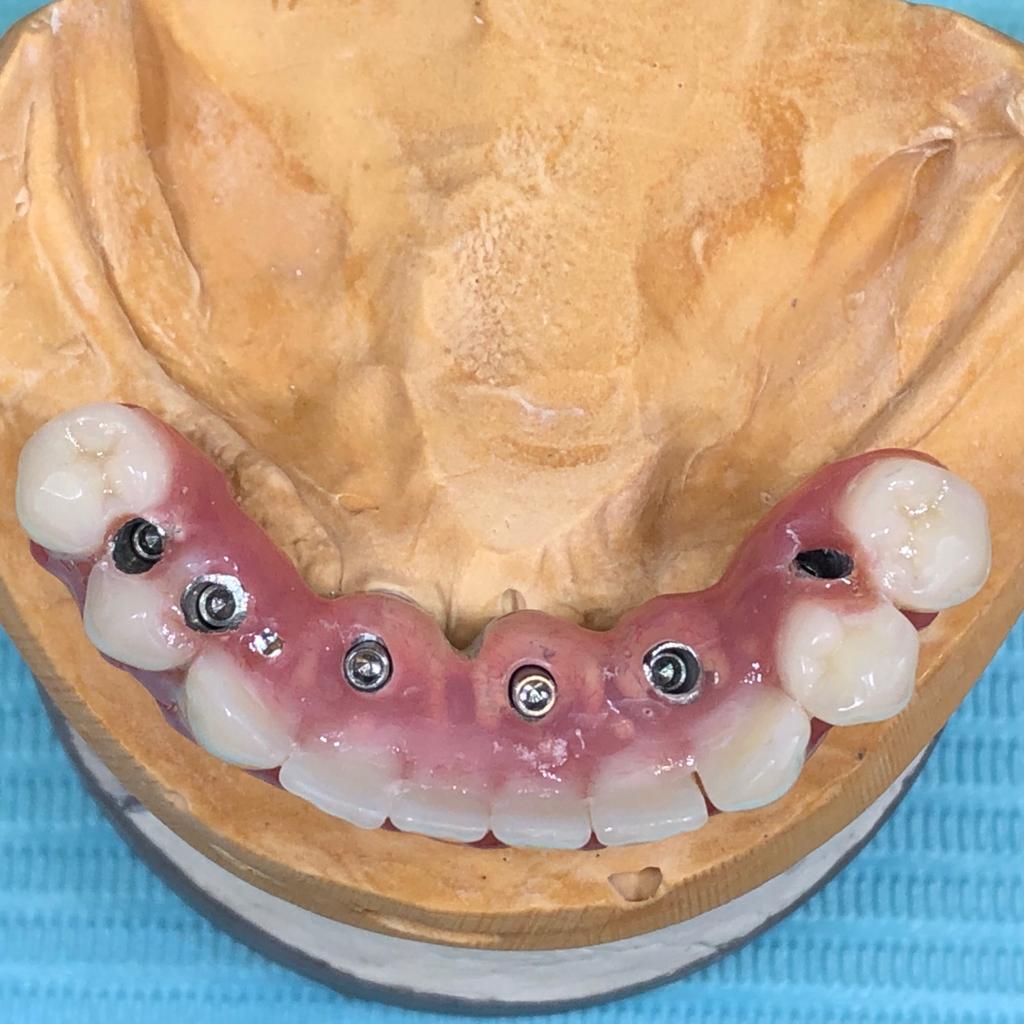 Important Note: During treatment, the team made the decision to modify the angulation of the MUA for convenience. This highlights the flexibility and adaptability of TOV Implant solutions to meet the specific needs of each patient.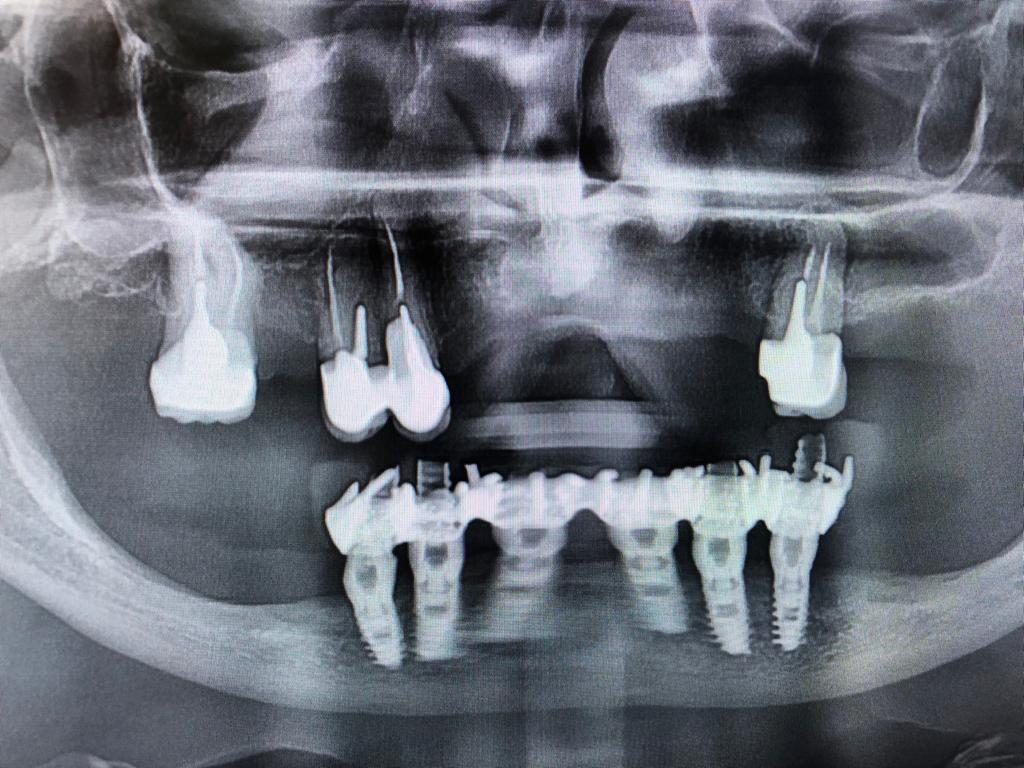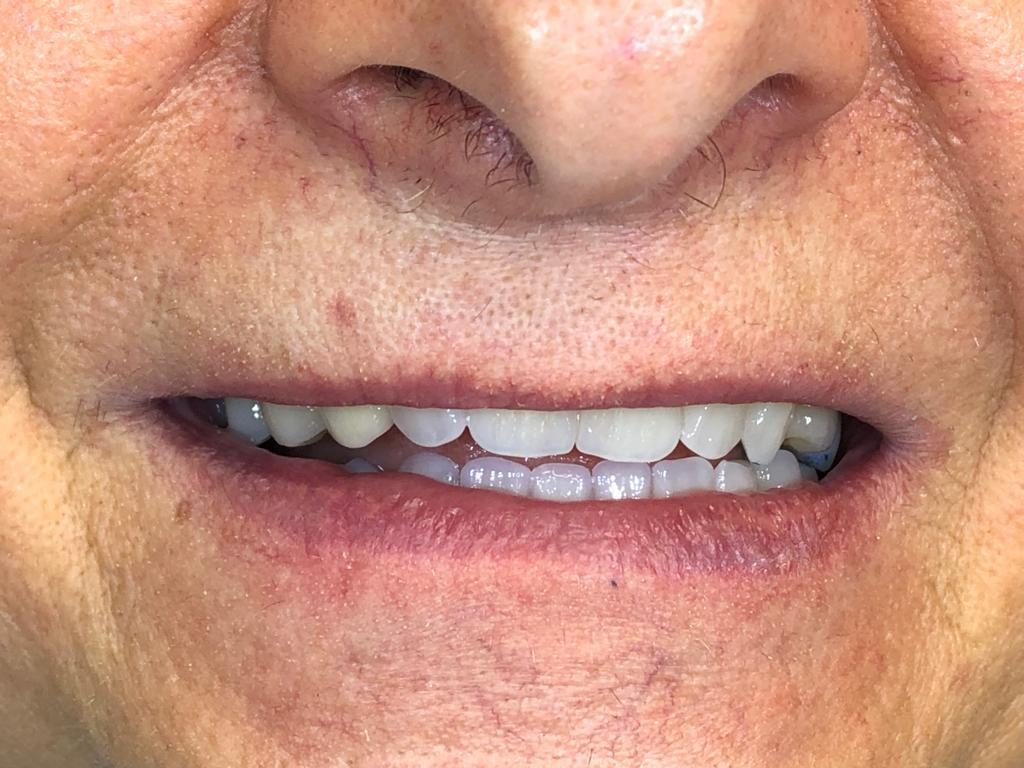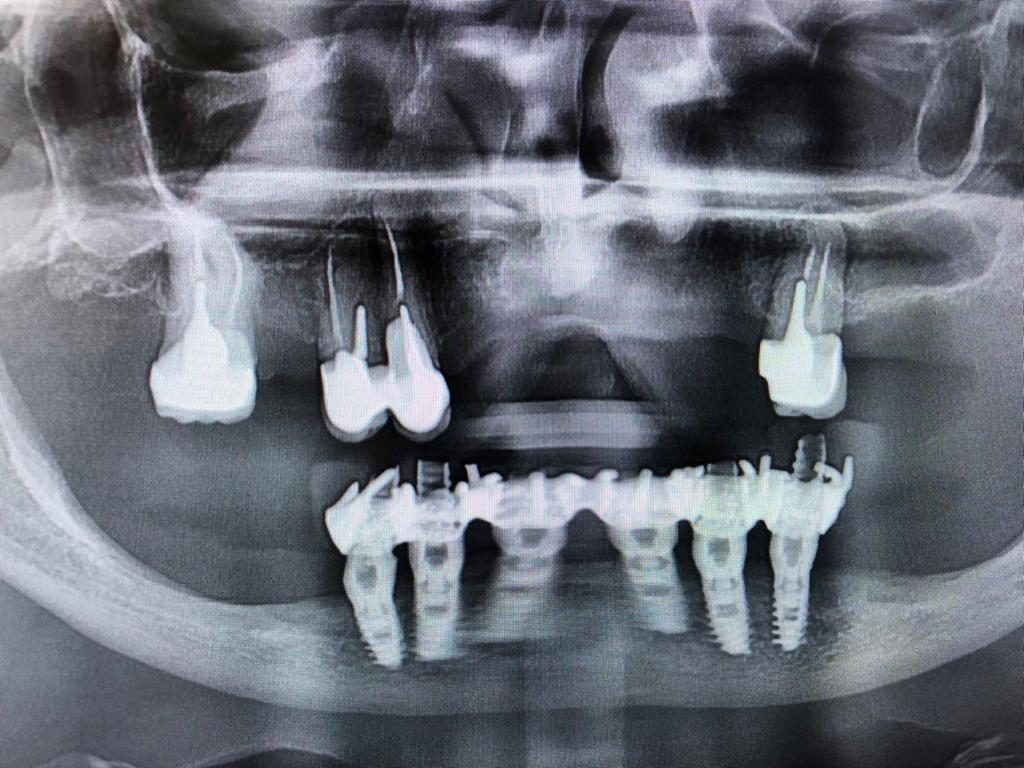 This clinical case illustrates how a progressive approach with TOV implants can provide a comprehensive and tailored solution for patients with complex needs. Dr. S. Berg's expertise and the innovation of the integrated laboratory Dr. S. Berg achieved an optimal result.
At TOV Implant, we are determined to provide the highest quality dental solutions, personalized for each patient. Patient satisfaction and oral health are our top priorities.
We will continue to share fascinating clinical cases and exciting dental innovations. Stay tuned!
#TOVImplant #DentalClinicalCase #OralHealth #CuttingEdgeDentistry
(Visited 11 times, 1 visits today)